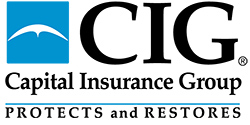 Oakview Insurance Services, Inc. your local Yuba City CIG Insurance Agent
If you're looking for a local CIG Insurance agent in Yuba City or the State of California, we can help. Our agents are here to assit you with all of your insurance needs. Our CIG insurance agency isn't here for a quick sale, infact we pride ourselves in being insurance advisors and educators. We are not pushy sales people. At the end of the day we want you to be placed with the best insurance option available (whether that's within, our ouside of our agency).
Oakview Insurance Services, Inc. has been recognized multiple times by the Yuba-Sutter area as the "Best Of" most recently in 2021, and 2022. Oakview is committed to the communities we serve, living, employing, and giving back. So if your looking for a better insurance experience, or a new agent give us a call today. It would be our pleasure to serve you.
CIG is a CA based company with over 100 years of service to CA, OR, WA, NV and AZ. CIG is rated A "Excellent by AM BEST.
Call today (530) 674-5054
Headquartered in Yuba City CA, Oakview Insurance Services, Inc. (Licensed in CA, WA, OR and NV) primarily provides CIG Insurance to valued clients in Yuba City CA, Marysville CA, Live Oak CA, Gridley CA, Colusa CA, Lincoln CA, Olivehurst CA, Plumas Lake CA, Natomas CA, Roseville CA, Rocklin CA, Sacramento CA, and surrounding areas.
Auto, Home and Renters Insurance Products. Plus RV, Motorhome, Boat, Golf Cart, and High Value Items.
Discounts & Speical Coverages
New Homebuyer Discount
Multi Policy Discounts (Auto + Home, & Auto + Renters)
Discounts on Floodstop products (alarms and valves)
Stove Top Fire Prevention Device Incentives
Home Appliance and Electronics Breakdown Coverage
Service Line Coverage
ID Theft Coverage
CALL TODAY: (530) 674-5054
Some of Our additional Carriers