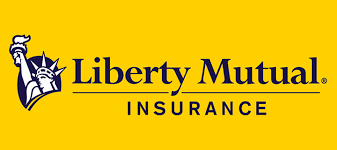 Liberty Mutual Insurance Yuba City CA
Farm and Agricultural Business
Oakview Insurance Services Inc. headquartered in Yuba City CA. is an authorized representative of Liberty Mutual Insurance Agency. Liberty has been around for over 100 years and is a premium carrier that specializes in farm insurance of all kinds. We can insure your hobby farm, your winery, or even your grain operation. As a leading insurer in the agribusiness segment, Oakview is proud to have Liberty as part of its premier portfolio of products serving the greater Yuba-Sutter area.
What sets Liberty Mutual apart is the fact that many of their farm underwriters know a great deal about farming because they either grew up on a farm or actually ran complete farm operations themselves. These regionally-based farm underwriters, know how to combine our farming operations into a unique business owner's policy, that can cover your dwelling, machinery, and equipment, personal property, and autos.
Liberty Mutual Insurance works with a wide range of agricultural businesses, including:
Berry growers
Cattle and livestock grazing
Cotton and field crop growers
Dairy farms
Gentlemen/hobby farms
Grain and rice growers
Hay and alfalfa growers
Vegetable and row crop growers
Wineries and vineyards
General Business Insurance
Liberty Mutual is not only are they a leader in the Ag and Farm segment, but they are also a powerhouse in general business insurance. So if you are a plumber, an HVAC man, an electrician, you own a small business, or a large industrial canning operation, Liberty Mutual Insurance knows how to protect your business. It's what they do and where they excel! Oakview Insurance Services Inc. is proud to offer its clients this amazing carrier.
Liberty Mutual Business Insurance offers solutions for industries like:
Building Maintenance
Construction
Education
Energy
Financial Services
Food and Beverage Manufacturers
Healthcare
Hospitality
Manufacturing
Public Entities
Printing and Publishing
Private Equity
Real Estate
Religious Organizations
Restaurants
Retail
Transportation
Wholesale
Headquartered in Yuba City CA, Oakview Insurance Services, Inc. (Licenced in CA, WA, OR and NV) primarily provides Liberty Mutual Insurance to valued clients in Yuba City CA, Marysville CA, Live Oak CA, Gridley CA, Colusa CA, Lincoln CA, Olivehurst CA, Plumas Lake CA, Natomas CA, Roseville CA, Rocklin CA, Sacramento CA, and surrounding areas.
Liberty Mutual Business and Agribusiness Insurance
Business Insurance, Business Owners Policy, Commercial Auto Insurance, General Liability Insurance, Professional Liability Insurance, Work Comp Insurance, Business Property Insurance, Commercial Property Insurance, Business Auto Insurance, Farm, Agribusiness
CALL TODAY: (530) 674-5054
Some of Our additional Carriers